Say Goodbye to Banner Blindness with the NewsBullets® Ad Unit!
Looking to engage readers in a meaningful way? Adblade's proprietary NewsBullets® ad unit is for you.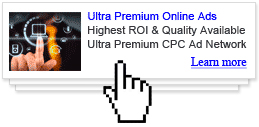 3x More Clicks than Standard Banner Ads
Nothing grabs user attention quite like our NewsBullets® ad format. Designed to look just like content, these familiar-looking ads get 3x more clicks than standard banner ads. No other ad format comes close to NewsBullets® ROI.
Unique Placements
NewsBullets® let you place your message where users are reading and are most engaged with the content. They offer the perfect combination of extremely high engagement rates and very high messaging value.
NewsBullets® are only available on Adblade's Ultra-Premium Ad Network. Each publisher determines the price format, which may be on a CPC or CPM basis in a bidding environment.

OR